Watermarks
Watermarks is [the National Aquarium's] full-color member magazine, filled with features on our blue planet, behind-the-scenes information and the latest on [their] conservation efforts.

Illustrations for various feature articles in this magazine are provided by me, as well as photo selects and general layout.



2 spreads for An Aquarium of All Seasons, a feature article by Kate Schmelyun on animals on exhibit with seasonal adaptations.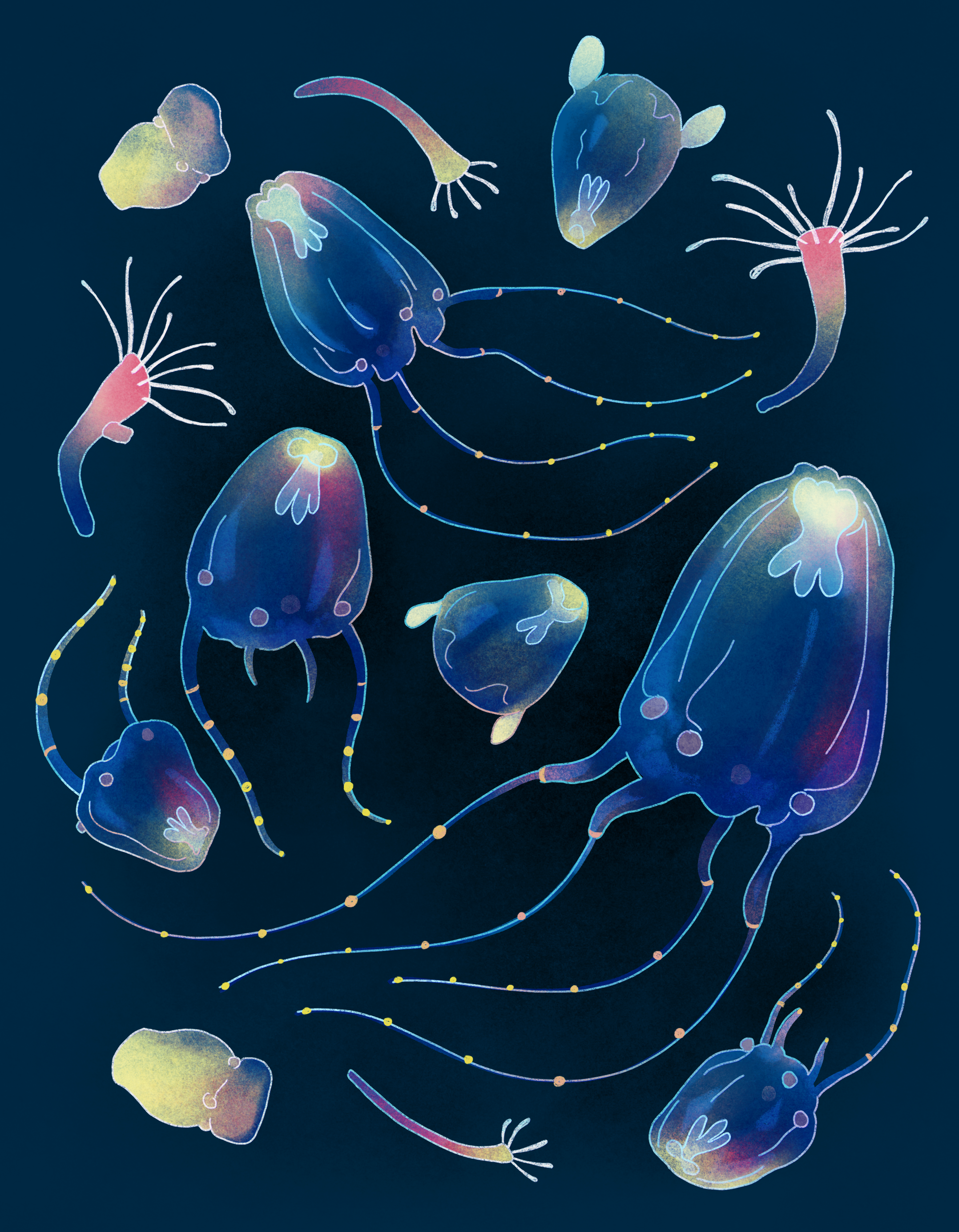 Illustration for Tiny Jellies, Big Discovery, an article by Megan Kowalski on a newly-discovered species of box jellyfish that were first pulled from one of the Aquarium's exhibits.



2 spreads for Supernatural Species, a feature article by Megan Kowalski on various Aquarium animals with superhero-like powers, such as infra-red vision or super-strength.